Holiday Closure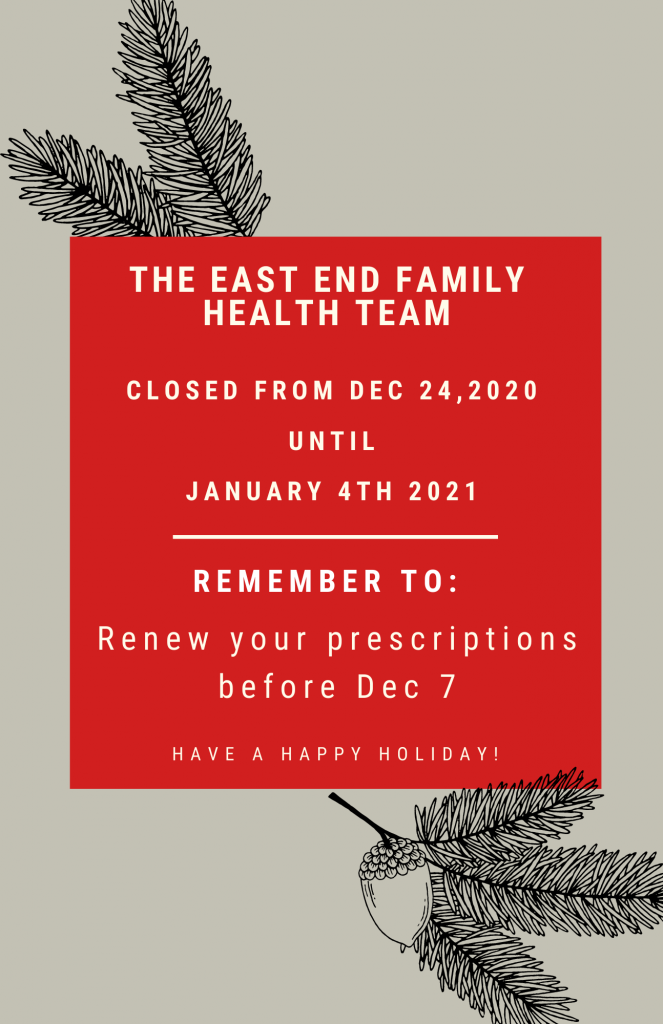 The Holidays are fast approaching! Be aware that the East End Family Health Team will be closed from December 24th, 2020 and re-opening on January 4th, 2021.
If you need any perscriptions refilled make sure to have them in before Decmber 7th for a gatrentee that they'll make it to the pharmacy in time for the holdiay!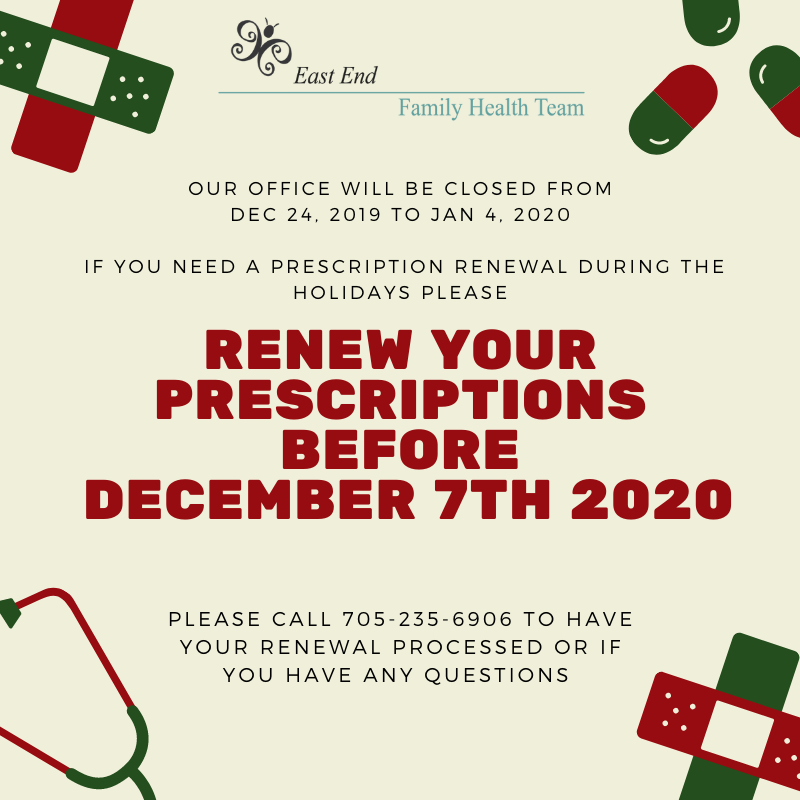 Any questions or concerns you can reach us by phone at 705-235-6900
Best Wishes for a safe and healthy holiday season!