Happy Holidays from The East End Family Health Team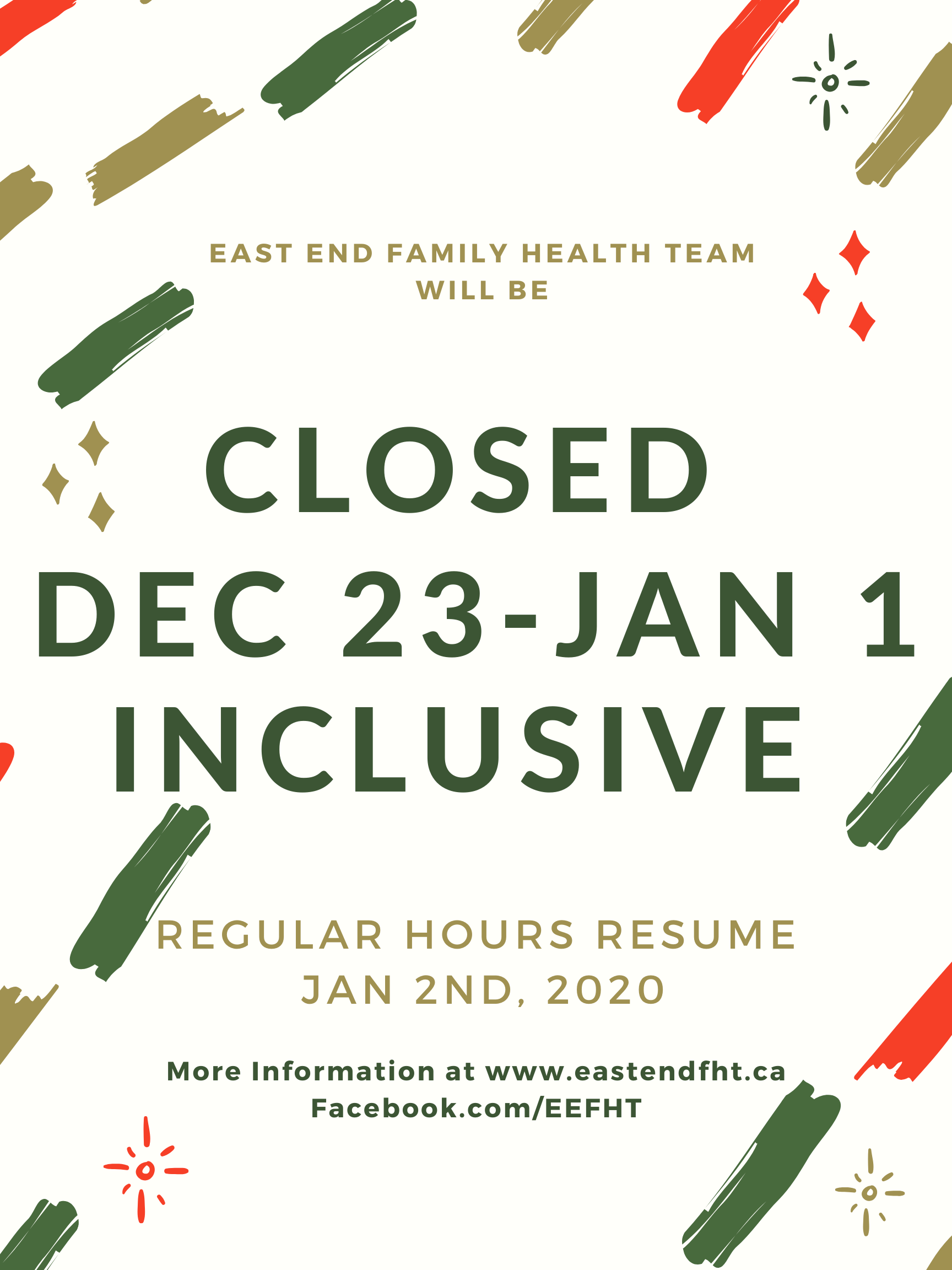 Due to Northern College being closed (more information available on their website www.northernc.on.ca), we will also be closed from December 23rd, 2019 until January 1st, 2020 inclusive.
If you need any prescriptions during this time, we advise visiting your pharmacy and requesting an advancement until we reopen. If you need medical attention, please do not hesitate to visit a walk-in clinic or the emergency department.
Happy Holidays!